Land Surveyors' Association of Washington
Over 500 surveying professionals from around the state will attend our 2019 Conference; don't miss this opportunity to showcase your products and connect with hundreds of current & future customers.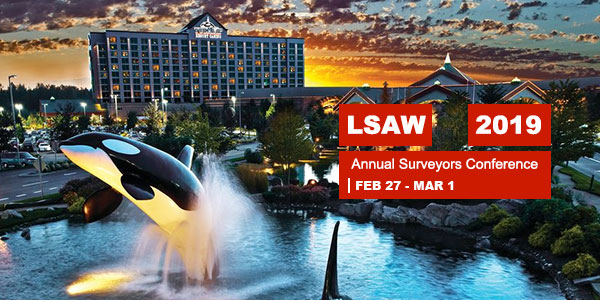 In attendance for this years LSAW Surveyors' Conference will be our MicroSurvey Technical Support Representative, How Li and Support and Training Manager James Johnston. Stop by booth #11 to see the exciting new innovations we have planned for 2019!