SurveyTools™ for BricsCAD®
SurveyTools™ for BricsCAD® is an all-in-one solution for surveying specific workflows, combining industry-leading technology that accelerates productivity while ensuring data integrity.

Software workflows can be disjointed and simple tasks can be overcomplicated by using solutions not built with surveyors in mind.
SurveyTools™ for BricsCAD® combines the powerful surfacing and point cloud tools from BricsCAD® with a complete suite of survey tools for land surveyors from MicroSurvey.
Reduce workflow friction with surfacing and contour creation in the same environment that the end-deliverable is drafted in.
Users can accelerate their productivity with industry-specific tools developed by surveyors, for surveyors while also benefiting from BricsCAD®'s AI‐driven drafting tools.
Three great brands (Leica Geosystems, MicroSurvey, and Bricsys®) from the survey industry working together. Use a complete Hexagon-based solution to ensure reliable data compatibility.
Linework and block generation from point descriptions (or import linework created in the field!), COGO, surveying focused dynamic labelling, geodetic tools.
Our solution offers a complete audit trail for values derived from computations and field data while our tools intelligently use data to create accurate and precise CAD deliverables.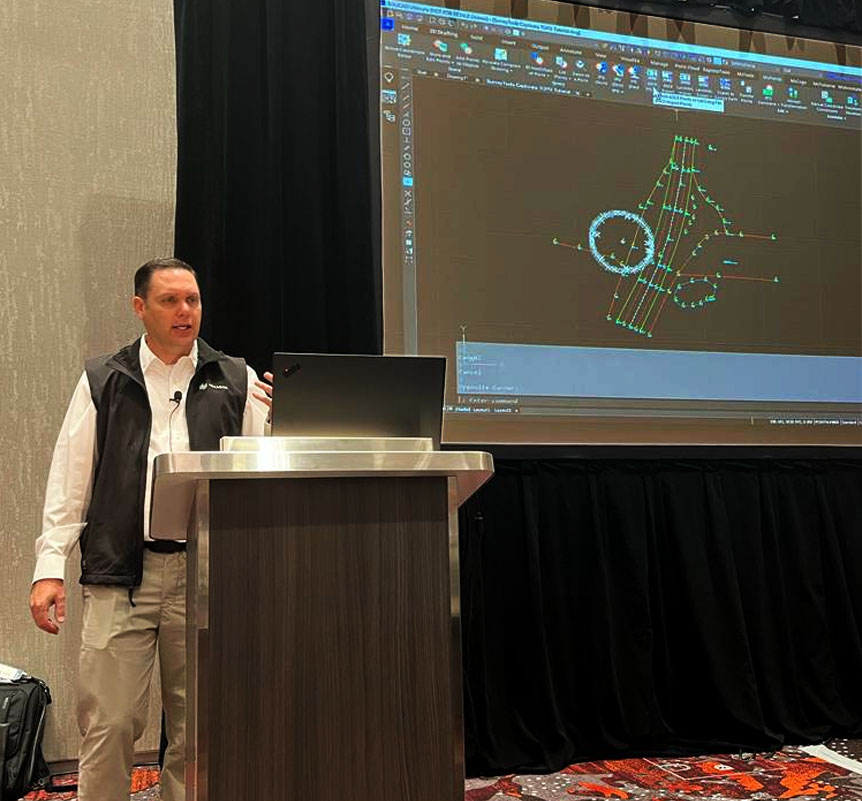 Introducing a groundbreaking addition to the world of land surveying, HxGN LIVE 2023 witnessed the grand unveiling of an innovative software product, "SurveyTools™ for BricsCAD®" that is set to revolutionize the industry. During HxGN LIVE 2023, we had the pleasure of meeting and engaging with industry leaders and demonstrating the benefits of the forward thinking company collaboration.  The event served as a platform for meaningful connections and discussions, further fueling our passion for driving positive change within the industry.
Import and automate much of the drafting process with seamless integration.
Survey software with a TOPO (Topographic) routine provides numerous advantages. It automates the creation of detailed topographic maps by extracting elevation data from survey measurements, significantly reducing manual effort. This feature improves accuracy, speeds up the mapping process, and enhances visualization, enabling surveyors to make informed decisions and deliver precise topographic representations for various applications.
Effortless Construction Layout Preparation
Simplify and Accelerate Project Setup: Seamlessly Create and Define Surveys with SurveyTools™ for Efficient Land Surveying
Setting up a project in SurveyTools™ is a simple and efficient process, allowing users to quickly input project details such as site coordinates, survey parameters, and coordinate systems with ease and swiftly define survey boundaries by adding control points, benchmarks, and other necessary reference data, ensuring a fast and streamlined project setup experience.
"
We're very excited to bring our industry-specific tools created by surveyors to BricsCAD®.
We know that our customers will be delighted by the performance improvements that can be found in
Bricsys®
' innovative CAD solution, alongside
some unique
PointCloud
functionality and AI-driven tools that will accelerate
their
productivity.

Jason Poitras, MicroSurvey Software General Manager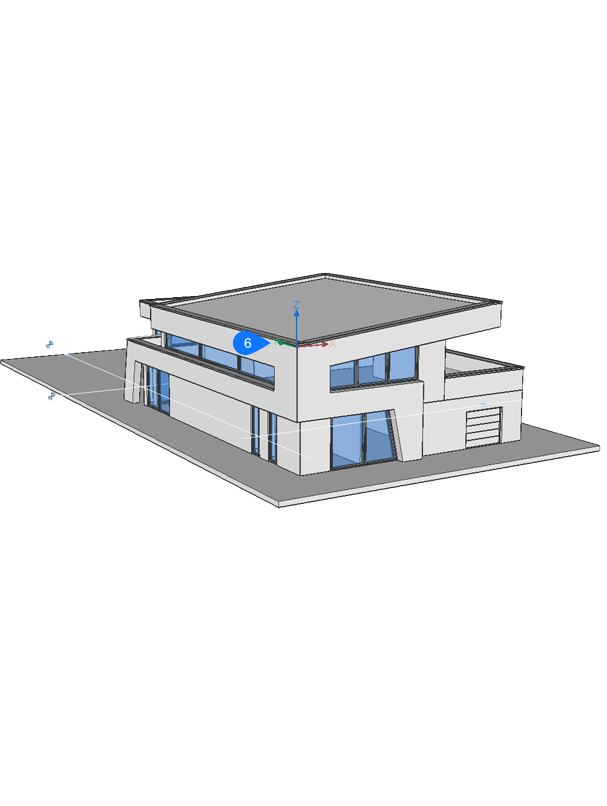 Digital Terrain Models
DTM creation with a reliable, dynamic TIN surface modeling, with all the specific tools needed.
- Play Video
AI-driven
In BricsCAD® BIM, design decisions come first, and machine learning algorithms automate the laborious tasks of manipulating BIM data, documentation, and levels of detail.
Civil Engineering Foundation
Civil design capabilities in the BricsCAD® platform provide a solid basis for civil engineering, with tools to manipulate TIN Surfaces, TIN Volume Surfaces, Grid Surfaces, Alignments (both Alignments by PI and Alignments by Elements), Profile Views, and Profiles (Vertical Alignments).
Scan-to-TIN Surface
Import large point-clouds and use BricsCAD® tools to filter unnecessary points and create a workable TIN surface.
2D & 3D
You can find a flexible, direct building-modeling tools and a professional CAD product in the same DWG platform. Design geometry can directly be converted into BIM elements.
Point Cloud Visualization
BricsCAD® uses an improved data representation to speed up the performance of point cloud display, using half the disk space versus the point cloud source files. 
Optimize drawing quality
OPTIMIZE corrects your drawing issues by automatically finding and healing inconsistancies such as gaps and misalignments which may otherwise be difficult to see, improving drawing accuracy and giving you a cleaner, more efficient result.
Learn the necessary skills and knowledge to effectively utilize the software's features, enabling you to optimize your workflows, improve accuracy, and achieve exceptional results in your surveying projects.
Trial SurveyTools™ for BricsCAD® today and evaluate its features firsthand, enabling you to assess its suitability, functionality, and compatibility with their specific needs before making a commitment to purchase.