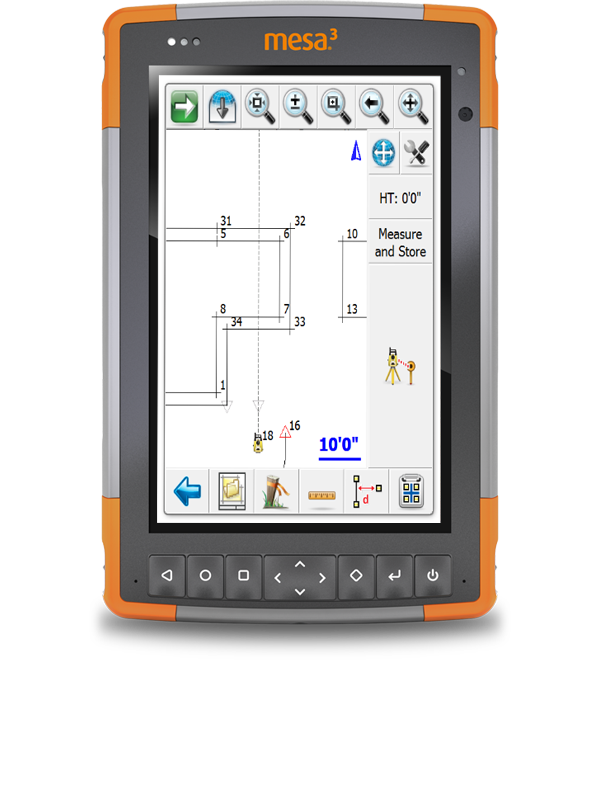 Meet the Mesa 3 Rugged Notepad™— With best-in-class features including an ultra-rugged ergonomic design, sunlight-readable display, and all-day battery life, Mesa™ Rugged Tablets provide the ultimate device for a variety of mobile data collection applications.
 Running a full Windows 10 or Android 9.0 operating system, Mesa Rugged Tablets carry out the entire data collection process with ease from start to finish. Snap a photo, record field notes, capture a GNSS location, and analyze data – all in the palm of your hand. Its racing-fast processor and ergonomic design ensure maximum efficiency and minimal fatigue. With all the functionality of a desktop computer packed into one ultra-tough tablet, the Mesa will truly become your office, anywhere.
Waterproof, dustproof, shockproof
Extreme temperature endurance
Ergonomic design for minimal user fatigue
All-day battery life
Large 7'' sunlight-readable display
Racing-fast processor options
Designed and assembled in the United States
Live and individualized customer support
Customizable
Optional Class 1, Div 2 certification for hazardous locations
Waterproof, dustproof, shockproof. Each Mesa Rugged Tablet goes through extensive in-house testing to ensure it's built ultra-tough for unwavering reliability in the most rugged work environments out there. With the highest certified protection against water and dust, the Mesa Rugged Tablet is stamped with an impressive IP68 rating and is designed to exceed MIL-STD-810G for water, humidity, sand and dust, vibration, altitude, shock, and temperature.
Translation? This thing is built like a tank. No matter if you're working in hot, cold, wet, or dusty conditions, the Mesa is your office, anywhere.
Copyright © 2022 | MicroSurvey Software Inc. - part of Hexagon