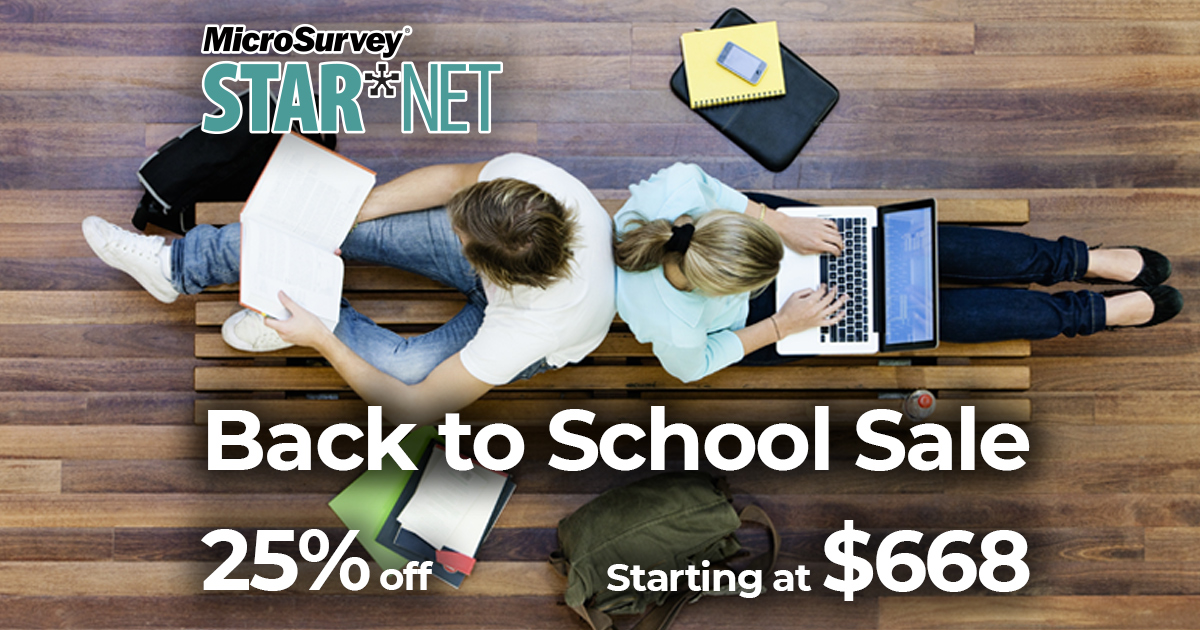 25% OFF EVERYTHING STAR*NET!
 Save big when you gear up for fall with 25% off STAR*NET new seats, upgrades, crossgrades and classes in our online school from now until September 30th. MicroSurvey's world-renowned network adjustment package has great new features to help you be more efficient. 

New features and enhancements will be added shortly with the upcoming release for STAR*NET 11 at the end of September!  STAR*NET 11 will feature non-USB floating licenses with checkout capabilities and an all new converter for Trimble users.  Fixes to existing converters and other critical known issues in the program will also be included.
Student Licenses at $100 USD
MicroSurvey offers $100 Student subscription licenses, that can be used anywhere you need them, valid through the months that you are in school. We also offer no charge educational site licenses for schools, colleges and universities. Contact our sales team for details at 1-800-668-3312 or email [email protected].