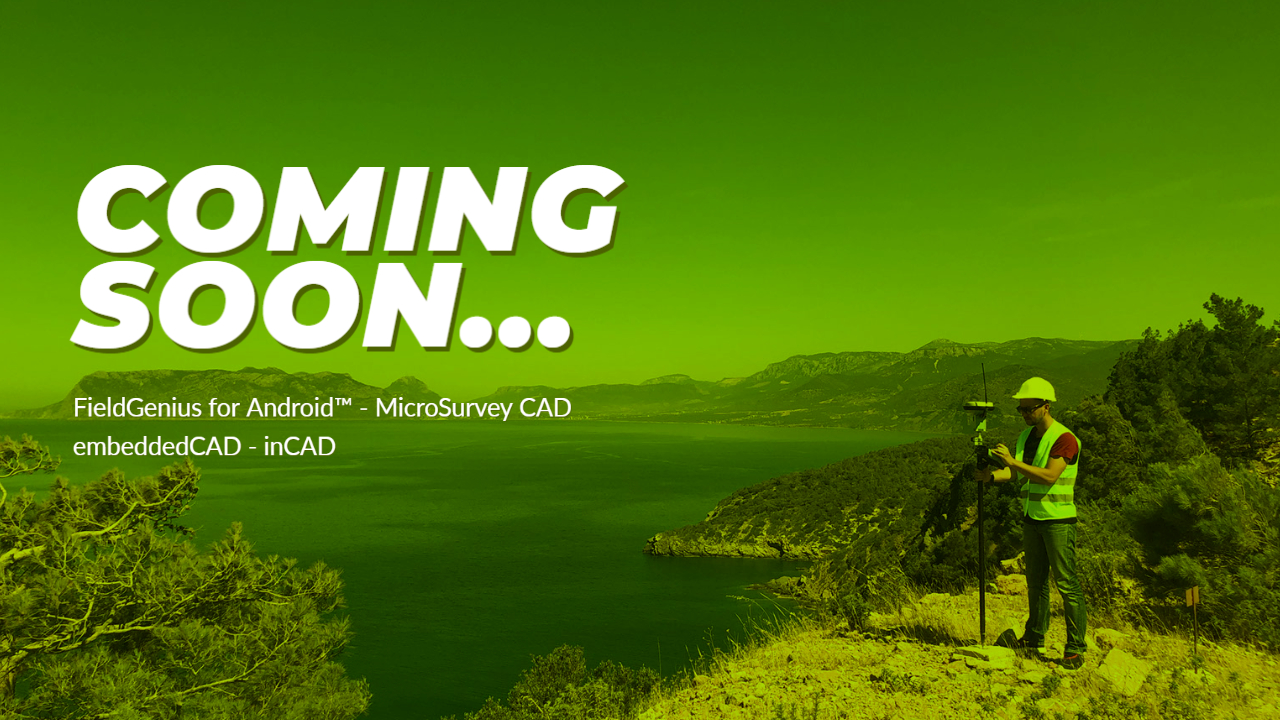 At the end of March, you can expect to see service packs for desktop products: MicroSurvey CAD, embeddedCAD and inCAD. This release will focus on the IntelliCAD 10.1a CAD engine – improving stability and efficiency. EmbeddedCAD will now have the option to be accessed via floating license.
FieldGenius for Android™ version 2.1 is slated for release in April and will add some beneficial features to the rapidly advancing application. 
This release will add:
•    Resection functionality.
•    Total Station Polyline Staking.
•    DXF Layer Support.
•    Area Calculation on Closed Figures.
And, if you missed our latest video going over the sequence between our FieldGenius for Android™ and MicroSurvey CAD software packages, we encourage you to take a few minutes to check it out