FieldGenius for Android™ 2.5
FieldGenius for Android™ 2.4
Learn More
This service pack focuses on enhancing existing functions to elevate your user experience and boost efficiency. We are also introducing new features such as a GeoTiff image support and a point averaging report export. These new features, combined with various enhancements and bug fixes, create a smoother and more efficient user experience within FieldGenius for Android™ 2.4.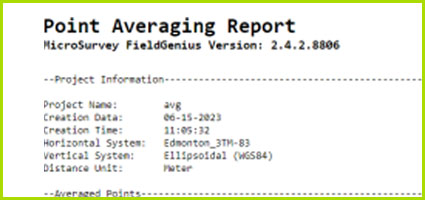 Learn More
Review the quality of averaged points that are computed.
FieldGenius for Android™ 2.3
Learn More
This release of FieldGenius for Android™ focused on improving app performance, expanding our exports to support LandXML and KMZ files, and adding 3d view to allow users to perform 3D orbits and inspect the project information.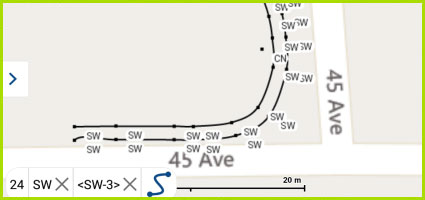 Learn More
Users can now export points/lines in LandXML format to import into other software's to work with the data.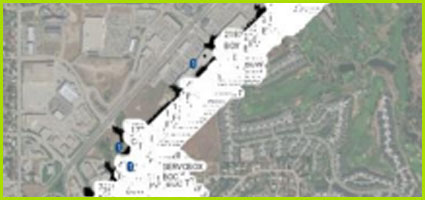 Learn More
Optimized how labels are drawn to declutter the project.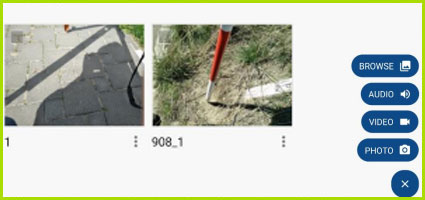 Learn More
Users may now record audio or video notes and attach to points to add more detail to describe the observed features.
FieldGenius for Android™ 2.2
Learn More
This release of FieldGenius for Android focused on adding additional calculation methods and expanding the support for feature collection by adding support for users to collect splines and assign additional attributes to their points/line codes.
Learn More
Support to allow users to observe total station measurements in both Face 1 and Face 2 to compute an averaged point.
FieldGenius for Android™ 2.1
Learn More
Support to allow users to observe total station measurements in both Face 1 and Face 2 to compute an averaged point. 
FieldGenius for Android™ 2.0 Service Pack
FieldGenius for Android™ 2.0
A Must Have For All Conventional Total Station Users!
Learn More
The recent release of FieldGenius for Android 2.0 brings the much – anticipated addition of instrument support for conventional total stations. This functionality is crucial for users who need to survey in environments with restricted or obstructed GNSS access or where higher accuracy data is required.
Learn More
This release of FieldGenius for Android adds instrument support for conventional total stations for users to continue to work where GNSS observations are limited or if higher accuracy measurements are required. Updates to our LandXML import routine to support importing of alignments for users to perform station/offset staking constrained to the alignments and any project line figures. We have also added a new temporary height function along with some performance improvements to the application to help increase efficiency.
FieldGenius for Android™ 1.9
Learn More
FieldGenius for Android™, MicroSurvey's android data collection software solution, is soon to be releasing version 1.9. With the addition of GPS offset and surface staking functionality, this is a must-see release for any construction surveyors out there.
FieldGenius for Android™ 1.8
Learn More
MicroSurvey is pleased to announce the latest release of the worlds Premier Independent, brand neutral data collection solution FieldGenius for Android™ Version 1.8.
Learn More
Provides the ability to manage existing feature files and create new ones within the application for GIS attribute collection. Also provides the ability to import and quickly extract features from a shapefile to produce a feature list.
FieldGenius for Android™ 1.7
Learn More
Add point notes to the new annotation field as part of the store point workflow. The annotation notes are stored with the point record. Quickly add notes without having to navigate to a different screen, just add a note and tap the SAVE button. The annotation field uses the Android device input options so depending on your tablet you can use a keyboard, set-up handwriting recognition of use the voice to text option to quickly add notes before moving on.
Learn More
FGA now provides an area calculation for closed figures. With two taps get the area of a figure, (1) tap the line to bring up the quick action popup and (2) tap the line information option. This will bring up the line information section that now automatically provides the area for a closed line. You can note the area and hit the back button to quickly return to the map view screen to continue work.
Learn More
Users can now select Auto-Record as a measurement mode in the Instrument toolbar to save time in the field. With Auto-Record ON the user can select either the time or distance measurement option and specify the desired interval. When Auto-Record is running users do not have to stop and manually trigger the observation. The point saving progress for each point can be monitored on the map view screen with a new status bar. The save point review screens are deactivated in Auto-Record mode to allow for rapid data collection. However, users can still easily monitor the GNSS receiver status using the observation toolbar without leaving the map view screen.
Media Photo: Point and Project
Learn More
Document your work with photos using the android device camera. A new media tab on the New Point screen allows you to quickly take photos in the field. Taking or assigning photos is part of the store observation workflow and takes only seconds to do in the field. You can associate multiple photos with a point or select images in the device photo library. If you have previous project photos you want to associate with a point It can easily be done using the browse option. A new Media data panel allows you to easily see the images assigned to a point. With the edit options it is quick and easy to reassign images as a general project photo or assign them to a specific point. A new media number icon can now be toggled on or off from the map view panel, so number of photos associated with a point can easily be seen on the survey map view.
COGO: Quadrant Bearing Support
Learn More
If you work in quadrant bearing you can now turn on this option in the Settings Units page. No more angle conversions needed in the field. With the Quadrant bearing option checked the angle fields in the COGO functions will now be displayed in quadrant bearing reducing the possibility of conversion errors and rework.
COGO: Rotate Translate Scale
Learn More
Rotate, Translate and Scale (RTS) functionality allows the user to select project points and lines to be moved and scaled to match project control points. This allows a user to import a project from CAD or another FieldGenius project and adjust the points as necessary. Design points can now be imported and moved to local control points easily. RTS parameters are input in the data panel and the selected points are adjusted in real time on the map. This allowing for immediate feedback on the inputted values. Seeing the points adjusted in real time speeds up alignment of points and reduces the possibility of rework. Users can adjust the points using one function at a time or conduct all the RTS adjustments at once depending on project requirements. When the RTS adjustment is applied the points and lines are moved to the new locations and the surveyor can quickly return to conducting fieldwork.
Learn More
Define by Points Improved the line staking functionality by adding a define by points option. To speed up line staking you can now define a line in staking view by using points. Select 2 points and then stake to the line between the points or 3 points and stake to the arc defined by the points. No need to create the lines or arcs in the survey map view. This new functionality will speed up staking by reducing the time need to define stake lines and curves.
FieldGenius for Android™ 1.6
Learn More
Users can now define a custom coordinate system if the MicroSurvey coordinate system
library does not meet their needs. The customer coordinate system will be stored with
the project data once it has been defined. The customer coordinate system will still be
transformed to display on the map view screen with background maps. The custom
coordinate system will be saved with the project information. Using the FGA back up
feature customers can be archived with the project to be restored and used on another
android device so that they do not have to define the customer coordinate system by
hand on other devices
Web Map Services (WMS) Access
Learn More
The ability to access WMS servers allows users to access and display a variety of map
background images in the Map view screen with their filed observations and line work.
Customers can access government and private WMS information like cadastral map or
topo maps and have them displayed as a background map image. It is easy to configure,
just go to settings and the map tiles page and a new WMS tile is available that will allow
you to add multiple WMS sources. Once the source is added you can select it to be
available. Then on the map view just tap the map icon and select the WMS option.
Project Archive and Restore
Learn More
Allows a user to back up and archive a project for data protection and to share. Customer
can back up projects multiple times and differentiate the version by the time stamp in the
file name.
Learn More
FGA now support staking of polylines and the display of line stations and offset.
Customers can now easily switch between Line segment and polyline staking using the
line data panel and not have to leave the staking map view screen. To stake the complete
line select the polyline option. To stake individual line segments select the line segment
option. For line segments on the map view screen it just takes a tap on the bottom toolbar
to select the line segment you want to work with. The station and offset are visible in the
observation toolbar, half screen or full screen mode making it easy to see the staking
values and relationships on the map.
Three Point Tilt Solution
FGA has expanded support or tilt measurements to include using a three point solution for GNSS devices with an inclinometer. This is in addition to the IMU tilt support released in version 1.5.
FieldGenius for Android™ 1.5
Alphanumeric Point numbering
Users can now use alphanumeric point numbering to provide more meaningful identification of the observed points. The points can have letters before and after a point number. This can help users in the field identify different types on points by the number alone.
Support for the tilt measurement feature on select GNSS receivers that utilize the IMU tilt technology.
Import DXF files as xRef background layer
Allows a user to import a CAD DXF file from a desktop CAD program. The DXF file can be imported as either an import where all points and lines are added to the project database or as an xRef background image.
Select DXF elements and add to project data
On the xREF data panel a Selectable toggle is now available for .dxf files. With the toggle on the user can tap a .dxf point or line element on the map and then choose to add it to the project database. A user can then stake the point or line or include the line segment as part of a line when editing.
FieldGenius for Android™ 1.4
Users can enable raw data logging when setting up a GNSS Reference receiver if raw data logging is supported on the receiver. Depending on the receiver the user can select different raw data logging formats. Once raw data logging is configured the user can easily start and stop the raw data logging from the GNSS Reference Profile page.
Users can now quickly stake a point or line from the survey map view screen. Open the Point or Line data panel and select a point or line and then the STAKE option. The application will open the staking screen and set the point or line as active for staking.
Curves Survey, Staking, Import/Export
Users can now stake to a point on the curve line.  A blue navigation line and navigation solution displayed in the observation toolbar will help the user navigate to a point on the curved line. 
Users can now create a GNSS report of project observations that can include up to 56 different data elements.
Users can now customize the points code list with new codes and save it as a custom code file.  When creating a new project users can now select a custom code file to use with the project.
Users can now opt in to be part of the MicroSurvey software improvement program.  This will provided MicroSurvey with information on program function and encountered issues to help MicroSurvey improve the product and customer experience. As part of the Software improvement program MicroSurvey does not collect any of the following data, name, email address, GNSS positions, content of your project files or information about apps unrelated to FieldGenius for Android.
Uses can filter the point list by the assigned point codes.